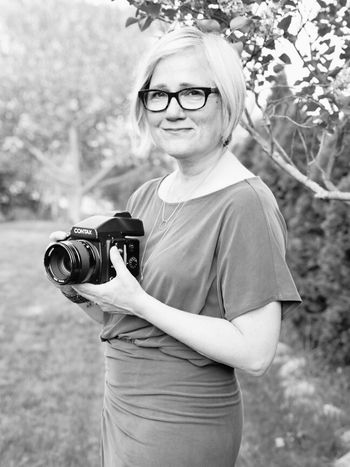 Karen, Owner / Principal Photographer
Hi, I'm Karen, Founder and Principal Photographer at Karen Hill Photography. My background in photography is in fine art photography. I went to art school and graduated with a BFA from Pratt Institute and an MFA from the Yale School of Art, both in photography where I learned the history of photography, the practices of amazing photographers and was challenged to make photos that matter and that share my perspective. I do love photography and shooting with film and film cameras. The camera lenses are so much softer and to me, better capture a sense of beauty, romance and those fleeting emotional moments.
I love working with both film and digital cameras, each medium has very strong elements, but I prefer the look of film, I guess it's my first love. To me, it's a matter of really seeing what's in front of me on a deeper, more instinctual level.
My background in photography also includes teaching photography at Columbia University, exhibitions, editorial and private commissions.
In 2008, I married my best friend. I added an important partnership to the studio as well as my personal life with my husband Frank. Together we form a pretty unique working vision.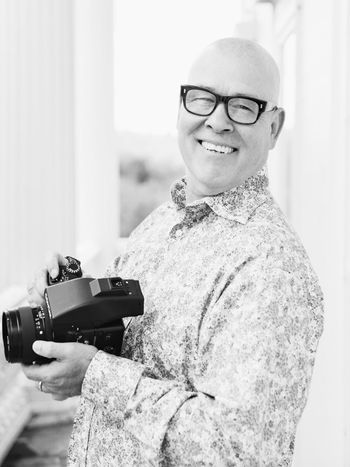 Frank, Partner / 2nd Photographer
Hi, I'm Frank, Karen's husband and I second shoot with Karen. My background in photography is in editorial, advertising and fine art photography. My background is also based in traditional film and film cameras and I love shooting with film. I studied photography at the University of Penn. Since then I've worked as a photographer for editorial, advertising and fine art. I bring my talent and huge personality to the studio!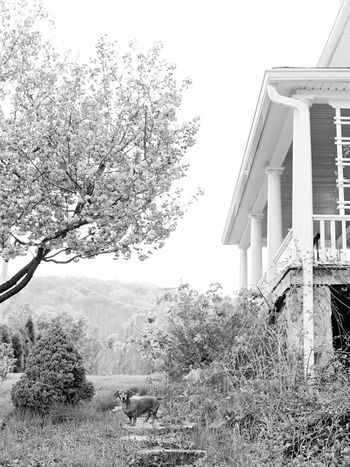 Oscar, Studio Mascot
Hi, I'm Oscar, I don't do much but everybody loves me! I'm a 15 year old miniature red Dachshund, Karen's first Dachshund and Frank's 7th!